How To Grow Website Traffic Exponentially
Having a great website isn't always enough; you also need traffic! Many people believe that all they need to do to ensure the success of their business is to build an awesome website with high-quality content.
However, this may not always work because many potential customers will go elsewhere if they can't communicate and connect on some level through internet marketing efforts such as search engine optimization (SEO).
Why is "traffic" important in your business?
The single goal of all marketing efforts is to increase sales, and in order to do so online, your website must have traffic. This means that you should do whatever it takes to guide users or potential customers through the site, whether it's acquiring qualified visitors who can convert into leads or purchases; otherwise, no conversions will be possible!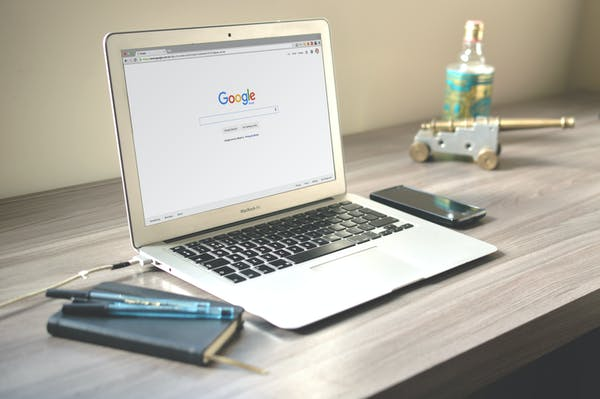 You've probably heard the adage, "You can't buy happiness." You can't if your traffic doesn't show up for work. There will be nothing to make them happy unless customers come through and make purchases in-store or online! As a small business owner who wants his or her company to be as successful as possible, it's critical to figure out how to spend money in the best way possible so that we can be paid back with interest rates higher than what was originally given out.
Here are points that explain why you need your website traffic to grow big and fast!
1. The traffic and conversion of a website are the foundations of online marketing – The relationship between traffic and conversion rates is a vital one for any business. You can't convert your target market to customers unless you achieve both, so it's critical to not only closely monitor these metrics but also understand how they interact as part of a larger strategy aimed at increasing revenue or reducing losses through increased conversions.
2. Random masses vs. qualified traffic – According to Incapsula, bots accounted for 56 percent of all website traffic in 2014, with smaller websites accounting for up to 80 percent. If you want to improve conversion rates and have a significant impact on bottom line profits, you must increase your Quantitative Traffic by using an online marketing strategy that is consistent with the intent or customer.
3. Website traffic leads to sales – Those who understand how to attract qualified traffic and convert it into sales are the most successful online marketers. If you don't increase your conversion rate, your ROI will be negative!
4. Determine your ROI by striking a balance – Conversion rate optimization and traffic are inextricably linked. Understanding how acquisition affects your ROI can help you assess the channels used to acquire visitors more effectively, leading to a better understanding of what works for everyone involved in an online marketing campaign – from those creating content all throughout their website's pages or apps down to users who find new customers via search engines! The key to content marketing success is network diversification. By focusing on relevance and implementing multichannel strategies, you can generate significant volumes of traffic that convert into customers, resulting in a consistent long-term increase in profits!
Ways to Increase Web Traffic
People are increasingly turning to online resources for assistance with their marketing strategies. With so much misinformation available, it can be difficult to know how to approach the internet and increase traffic to your website in a way that will produce results!
Fortunately, we've compiled a list of ten tried-and-true methods that you can use right away—without spending hours trying every single method available online or wasting money on ineffective ads from other companies that don't understand what works either way.
Keyword Research
Great Content
Guest Posts
Social Media
Advertising
Email Newsletters
Connect with Influencers
Provide Useful Industry Tool or Content
Press Release
Backlink Exchanges
Businesses can expect to see an increase in website traffic over time if they follow these tips. While many of the tactics provide immediate results, they may also require more patience and effort than you'd like, which is why, before giving up on any one method or strategy, we should try out different approaches until something sticks!
With the right content marketing strategy, your company can grow at an exponential rate. ePropel has tried-and-true strategies for getting you to the top of Google and increasing your ROI.